Mental Health Awareness Week 9-15 May 2022 - we need you!
Mental Health Awareness Week 9-15 May 2022
It's Mental Health Awareness Week and the theme this year is loneliness. At LawCare we often hear from people working in the law who feel lonely, isolated and disconnected. 

How does LawCare combat loneliness?
As well as our helpline, email support and online chat service, we have a network of around 90 trained peer supporters, people who work in, or have worked in, the legal profession who may have been through difficult times themselves and can offer one-to-one support, friendship and mentoring over 2/3 telephone calls to those who need it.  Find out more here, call 0800 279 6888, or email us at support@lawcare.org.uk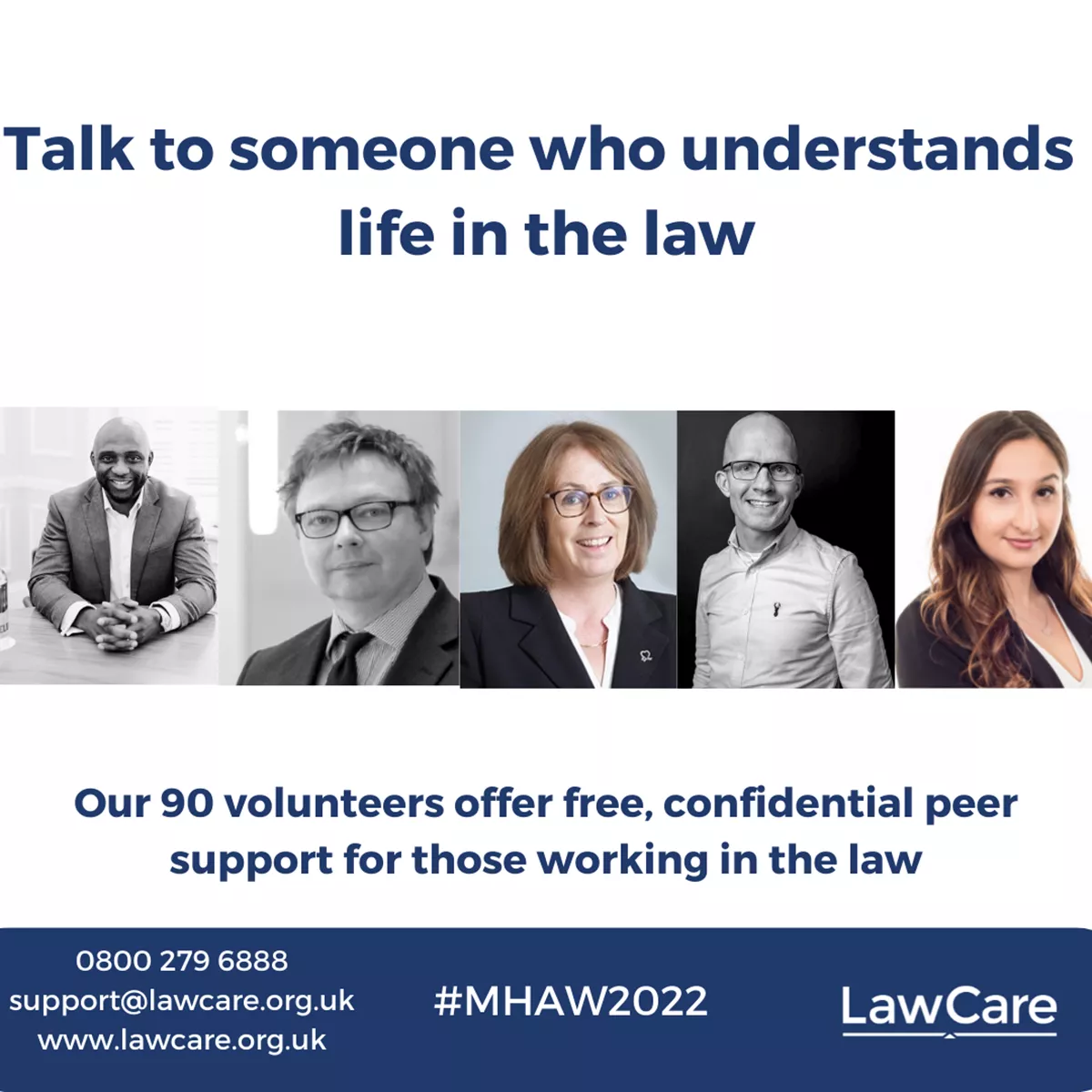 What you can do this week
Reach out to a colleague this week for an informal chat about how things are going.
Share your experiences about the challenges you've faced working in the law  - it might make someone feel less alone.
If you are having a hard time, talk about how you are feeling to LawCare or a trusted friend or colleague.
Signpost to LawCare wherever you can and share our posts on social media. We have some special Mental Health Awareness Week resources available to download here and some general LawCare resources here.  
Join our webinar about loneliness and the importance of connection on 10 May. Find out more here.
Volunteering as a peer supporter for LawCare
Solicitor and LawCare peer supporter Steven Clarke tells us more about his role volunteering as a peer supporter for LawCare.
We're here to listen...without judgement
Real stories of people in the legal community who have experienced stress, depression, anxiety and more.
Sign up to receive our newsletter.